Field of tension digitization
The banking world is undergoing a radical change. But how should institutions respond in order to stay relevant and withstand the attacks of Big Tech and Fin Tech? What actions should they take this year, and which changes will take longer? To find out, we conducted a survey of the German finance sector at the beginning of this year. More than 200 experts and insiders have shared their knowledge with us – and now we will share it with you. The results of the study are noteworthy – because all too often, banks are still too slow to react to the current threats. In particular, corporate culture is thwarting necessary change in many banks. However, what is certain is that banks need to be open to digitalization and adapt their business models. And yes: even previously neglected customer contact points, such as transactions, are attracting renewed attention.
Download Banking Study 2021 Germany now.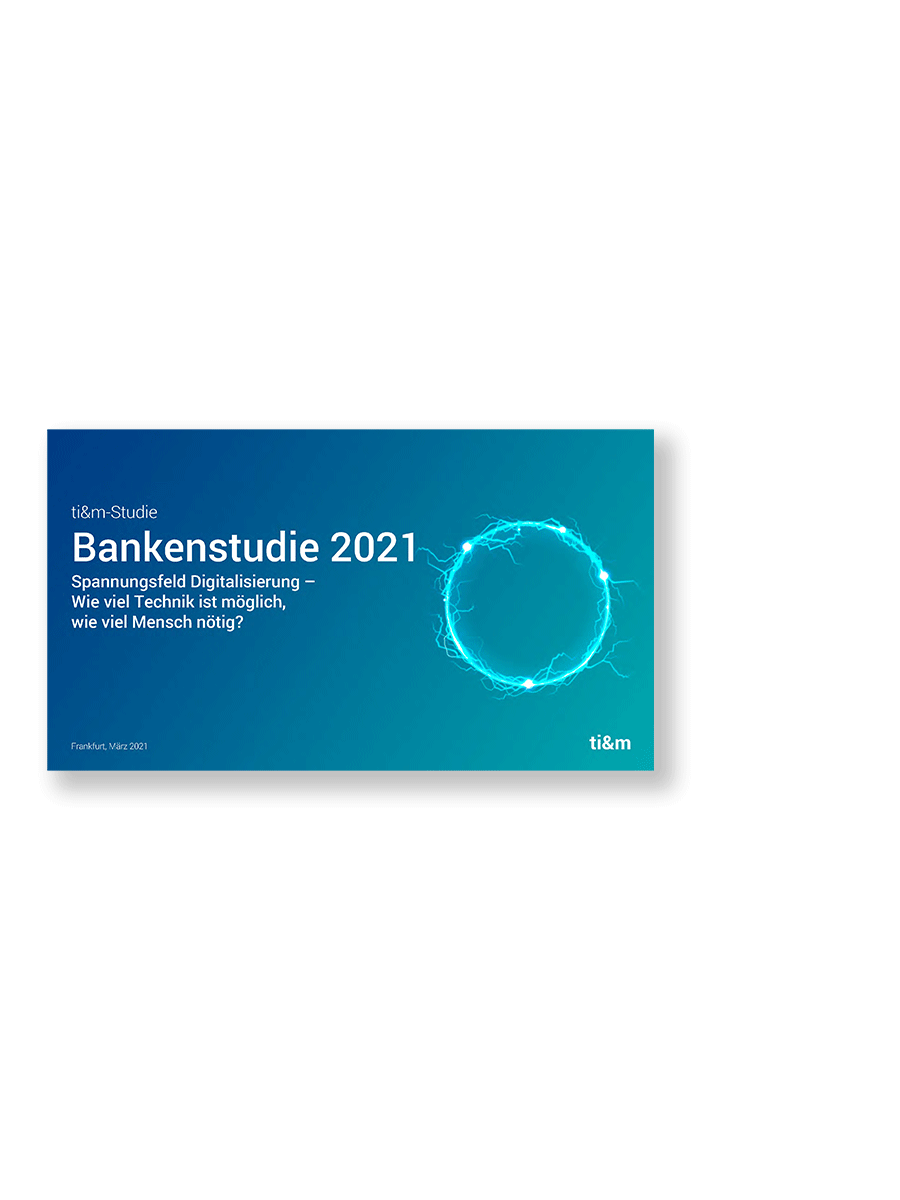 Head of Products & Banking Innovations
Fabian Braunwalder
Do you have any questions?