Quick and effective rollout of hybrid workplace models
Flexibility has become a key aspect of modern working environments. Flexible working means that employees can decide for themselves when and where to work in physical office space. And flexible working also means that employees can work collaboratively within the company on one or several projects and decide for themselves how to drive them forward. In a world where all working is hybrid, it's crucial to offer employees a solution that makes it easy for them to reserve and confirm workspaces, and to locate their colleagues. Our ti&m breakout session provides an overview of our workspace booking app ti&m places, covering everything from installation to the various user functions to admin features that allow you to customize booking policies.
Watch now to learn more about ti&m places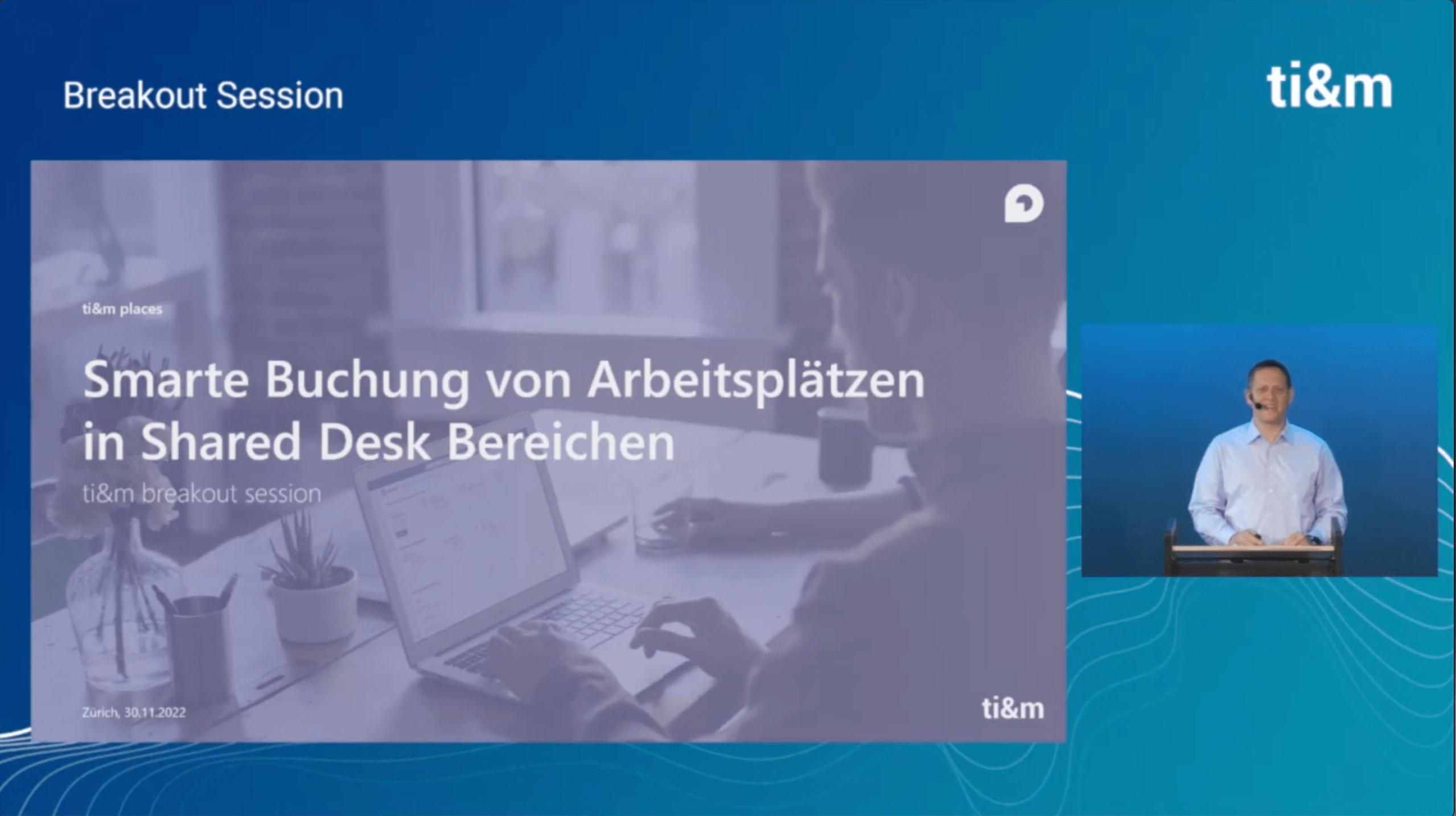 Sales Executive and Business Development
Daniel Höfliger
Looking for a simple workspace booking app to support your hybrid working model? Try ti&m places now for free.