art@work in figures
Contemporary art seeks to break down traditional perceptual relationships, often unleashing a view of the creative potential of the future.
2006
Starting point
The art@work project was launched in 2006. Working together with the artists, we explore new pathways and seek out forms that keep our thinking and feeling fluid.
18
Exhibitions
We've no doubt that art@work #18 in 2023 will produce another exciting project in the exhibition series.
390+
artworks
More than 390 artworks have been sold in the last eighteen years with eighteen exciting art projects. Many of the images and artistic works are on display at our offices.
Here are the impressions of art@work 2022 with Milena Näef. The art@work video with Luc Isenschmid will follow soon!
Wanted: new artists for art@work!
Are you bursting with ideas about how digitalization, innovations and art can fit together? If so, then please apply for the 19th edition of art@work. You can exhibit your work to a large audience exclusively at four locations in Zurich, Bern, Basel and Frankfurt!
"art@work overcomes mental barriers and opens the eyes of our – admittedly rather detail-oriented – engineers to new ideas. art@work has been an adventure every year since 2006."

– Martin Fabini – Executive Consultant ti&m
Applications for art@work #19
Once again in 2024, we are offering young artists the opportunity to conceive their own project, incorporating the themes of innovation, digitalization, and the individuality of our employees. Sound exciting? We are seeking projects that develop the tension between art and work, and incorporate the people and spaces at ti&m. "We expect to see artists who are ready to hack our working space with their work and to infect us with their ideas," says Thomas Wüst, CEO of ti&m. A budget is available to develop the project, marketing campaigns will promote it, and there will be previews at four locations. ti&m will offer the works for sale to its employees and clients during the exhibition. Artists, preferably those without an agency or gallery, are invited to submit project ideas.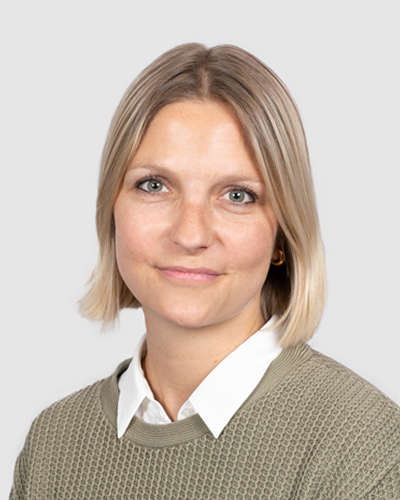 Marketing Professional
Lucie Neuhaus
Any questions about our events?
We'd love to hear from you.