Two-factor authentication and aecurity aervices from ti&m
With decades of experience in security product development and security operations, we are the right partner to support your next steps in matters of cybersecurity. From multi-factor authentication to security consulting, our expertise has enabled us to develop products that offer the right balance of usability without compromising on the highest security standards. At ti&m you can find the right products and the know-how to get the implementation right.
The benefits to you of multi-factor authentication
Protect your customers' data
Ensure no malicious attack can reach the heart of your business through the routes used by your customers and employees.
Protect yourself
So many factors can impact your business. If you have the right cybersecurity solutions in place, your back is covered by insurance should things not go according to plan.
Speed up processes
We take care of security for you. With all your solutions from a single source, you can enjoy fewer support requests and fewer technology headaches.
Discover the ti&m Security Suite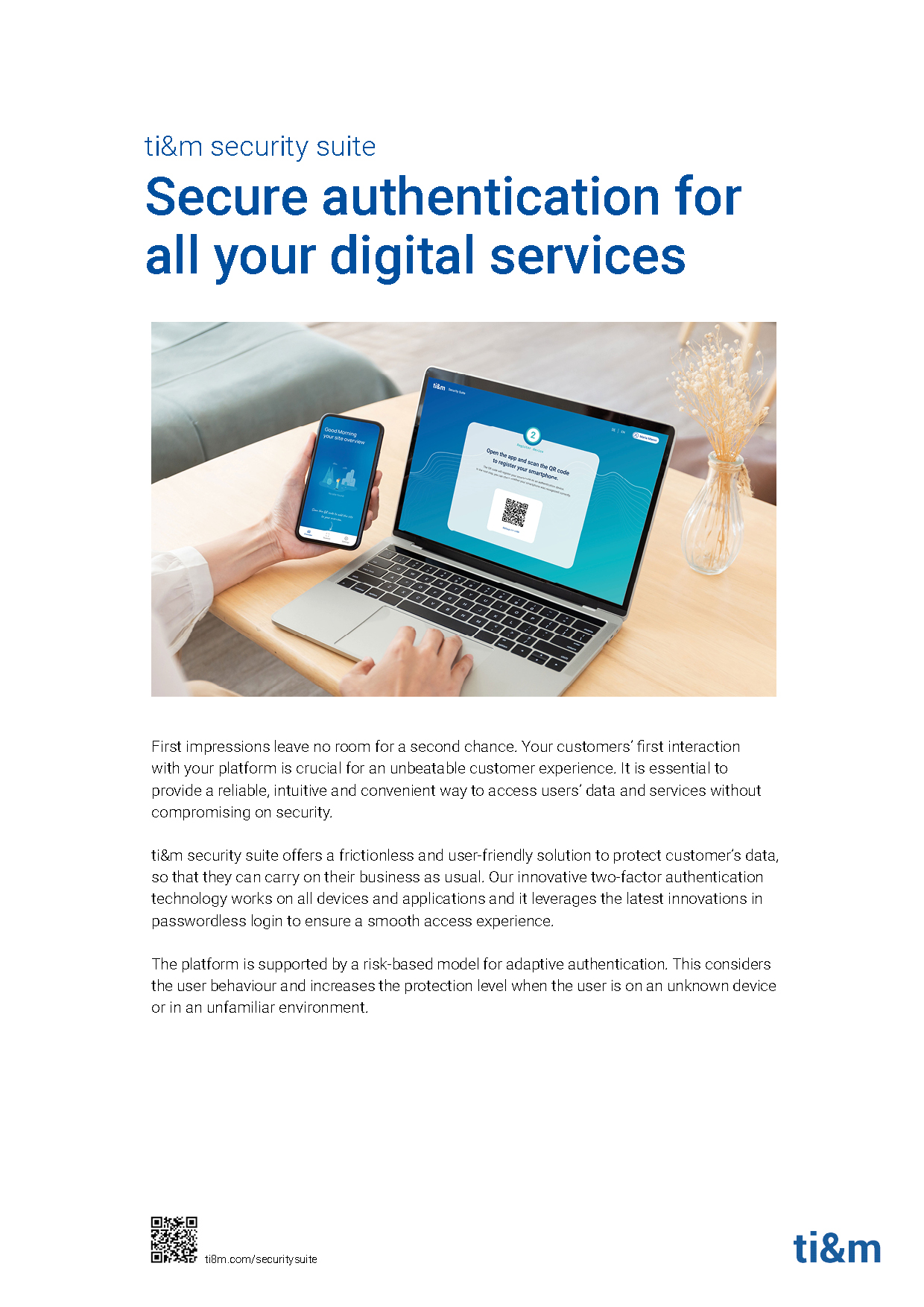 SDK
Our SDK can be easily integrated in your existing app.
It provides maximal UX and UI to the users.
The mobile SDK is available for both the iOS and Android platforms. The SDK can be integrated within the main business app for a seamless 1-app experience.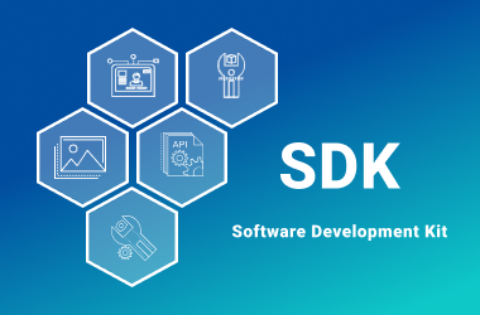 White label app
We provide you a fully branded white label authenticator app.
All functionalities are supported.
It can be unlocked with fingerprint, PIN or Face ID.
We set up the app and support you with uploading it to the iOS and Android App store.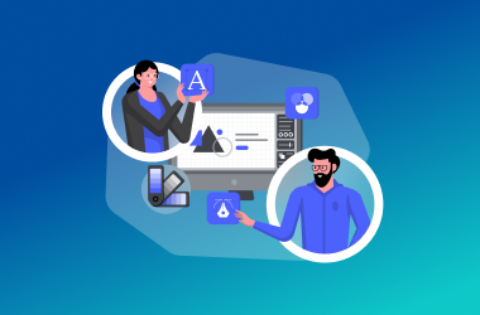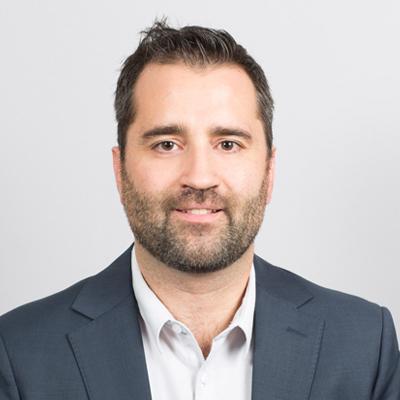 Head Bern
Philip Dieringer
Ready to address the constantly evolving challenge of the latest customer needs and technology trends? Contact us for further information.