The smartest banking technology
Today's customers expect tomorrow's answers to their banking needs. So you need a flexible financial technology platform tailored to busy digital-first lifestyles. Not only to meet expectations, but also to enhance operational efficiency and lay the foundations for future growth. With heightened competition, disruption, and regulation coming from every direction financial service providers have to deal with multiple, constantly evolving factors in their field of business. Yet overhauling your existing IT systems to meet these demands is a complex task. The ti&m digital banking suite removes that complexity.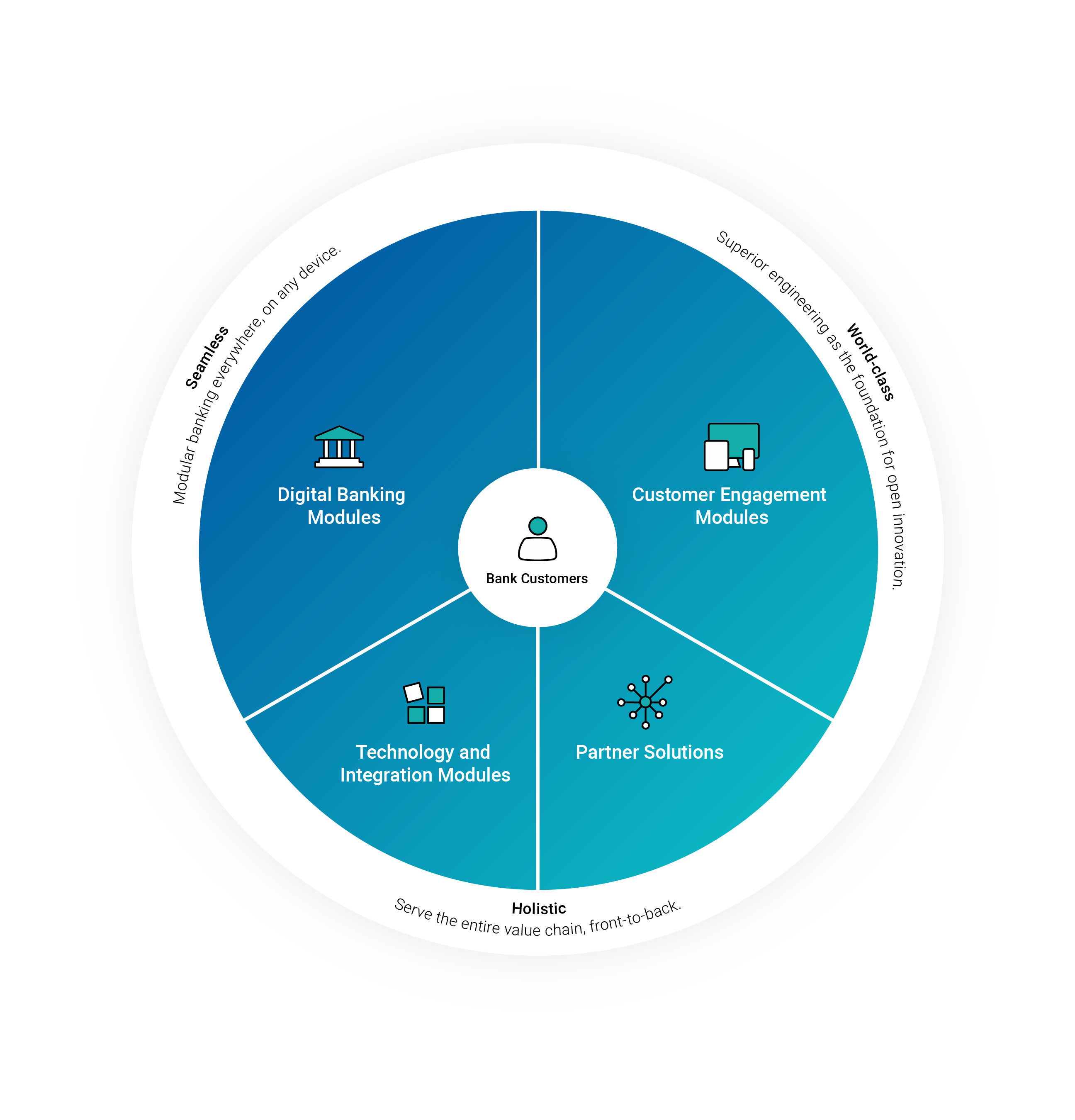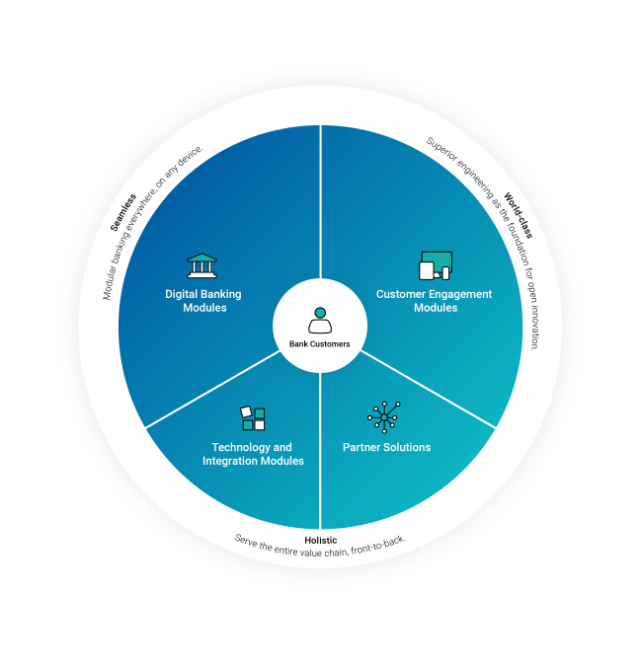 Don't leave future success to chance.
Fast-track your digital transformation with a revolutionary platform that takes customer engagement to the next level in three key areas.

A future-proofed financial technology platform, trusted by leading institutions.
A seamless banking experience
Modular banking everywhere, on any device.
Built on world-class technology
Superior engineering is the foundation for open innovation.
Holistic design
Serve the entire value chain, front to back.
Get ahead of the competition.
New customer demands and technology trends have changed the banking game. It's time to put the ball back in your court.
Resolve digital banking challenges. Capitalize on new opportunities.
With open technology that works harmoniously and lays the foundations of your future success, we make it possible to provide a unique user-focused service. The Digital Banking Suite is built on the solid foundation of the ti&m channel suite.
Digital banking suite differentiators
Our platform is designed from the ground up for streamlined deployment and ongoing management, and offers several key benefits
Usability and ease of integration with existing, custom-built banking solutions, and future cutting-edge technology
Built on Swiss banking expertise, with global reach
Fast time to market: agile methodologies and a modern toolset, from conception to implementation
Consultative, design thinking-led approach: We'll work with you to deliver the right solution for your digitalization needs
Differentiate yourself from the competition with a tailor-made frontend and access to a broad ecosystem of banking modules
State-of-the-art open technology that's flexible, scalable, and secure
Head of Products & Banking Innovations
Fabian Braunwalder
Ready to see how the Digital Banking Suite works?
Schedule a demo.