The company that used to provide its finance portal was completely revising its solution, so VZ made the decision to work with a new partner to upgrade its existing finance portal as well. The goal was a modern, user-friendly platform that was ready for the future and would allow VZ Depotbank to respond to changes in the market and customer requirements at short notice. This finance portal would offer users real added value by making the entire range of VZ's versatile products and services available in the digital space. VZ Depotbank wasn't looking to purchase a standard solution – it wanted to team up with a technology partner to develop a solution that reflected its unique character.
"For our employees, the highlight is the workbench. It lets them take on the bank customer's role and use the e-banking services from their perspective. This makes it much easier to understand our customers' problems and offer them the right solution."

– Tania Federspiel, Head of Business Development at VZ Depotbank
Challenges
Time line
The solution had to go live within a year so that the existing solution could be replaced within the deadline.
Infrastructure
Software partner Finnova worked in parallel to the project to deliver a new platform
Integration
Interfaces to the core banking system and the integration of components from a third party in the portal
Download the case study here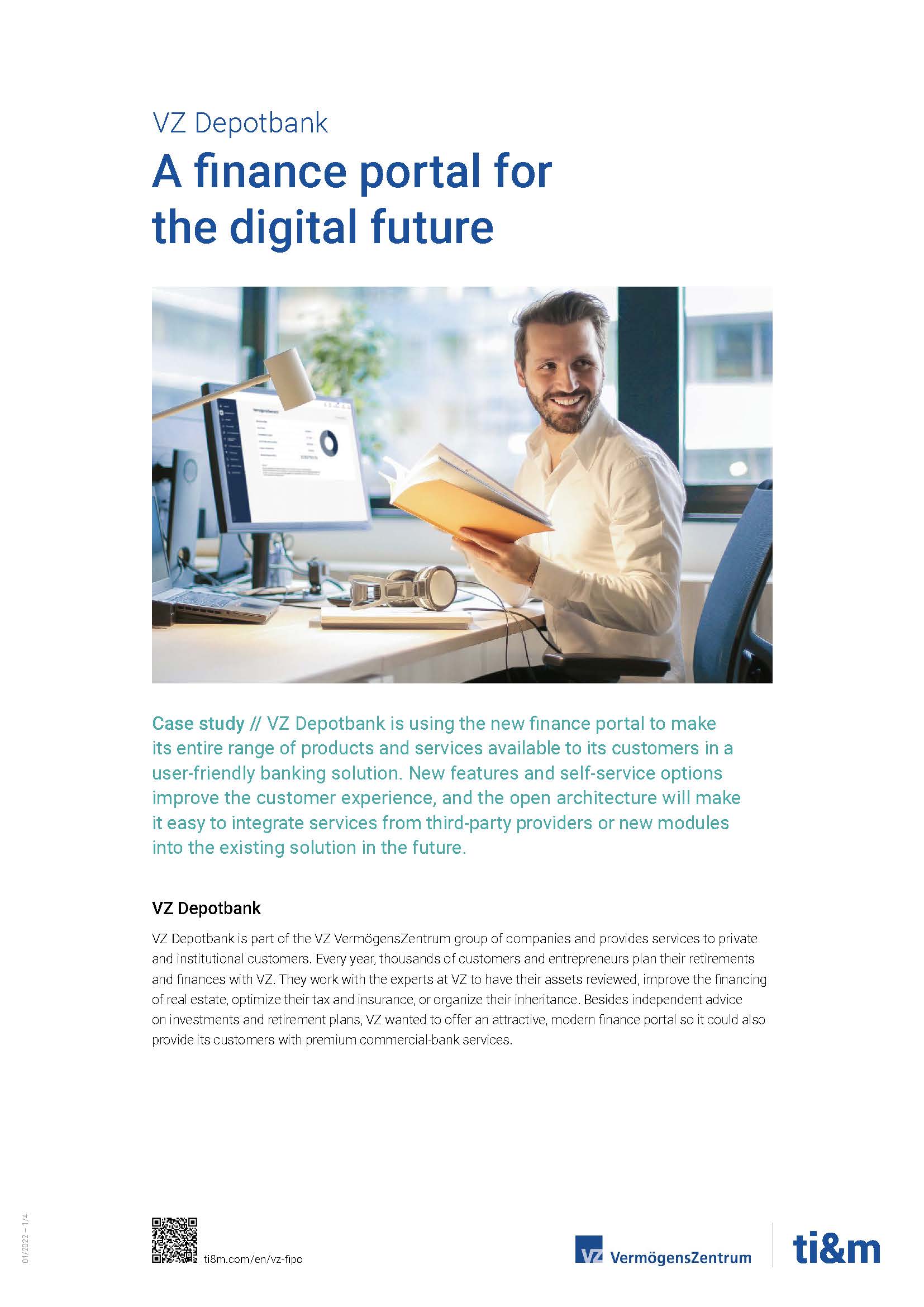 Key facts
12
month's implementation
time for Switzerland
2
weeks
between regular deployments
500
user stories
implemented user stories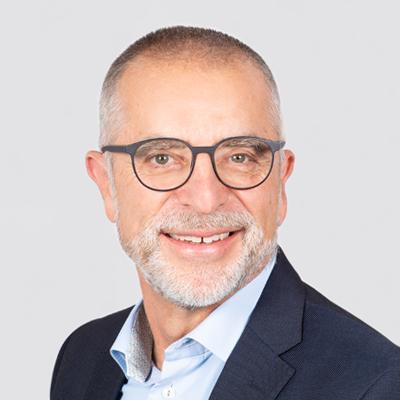 Head of Product Management
Daniel Ott
Looking for e-banking services of the future? And you want them today? I'll be happy to advise you!