Effective requirements management increases efficiency
Working with requirements means much more than just raising tickets. Defining the system context, understanding the various stakeholders and their needs, and keeping requirements up-to-date throughout the software lifecycle are essential work. High-quality work here increases efficiency, reduces errors and significantly increases a project's chance of success. High-quality work that we can undertake for you.
Requirements engineering training at SWICA:
Taking a common language as the basis
Read our blog post about how we shared our requirements engineering expertise with about 80 people in our collaboration with SWICA in the second half of 2022. The training sessions were a resounding success and whet the appetite for more.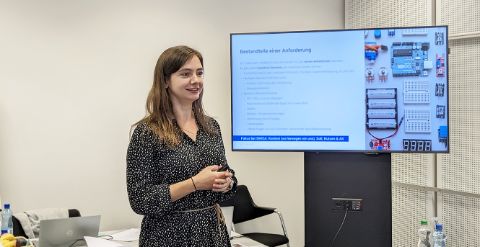 Head of Enterprise Delivery
Roger Zuberbühler
Do not hesitate to contact us with any questions in terms of business analysis & requirements engineering. We are available for you at our locations in Zurich and Bern.