"A huge compliment to your "hack an app" course. My son Mattia attended the "hack an app goes digital" as part of a summer holiday course and he is absolutely thrilled! Top notch!"

– Father from Mattia (12 years)
Supporting young talent is firmly embedded in our values, as is sustainability. Our hack an app project week aims to show children and young people how exciting and diverse IT can be. Today, hack an app is an established vocational development program that inspires pupils of all genders. In just four days, the pupils are given a chance to develop their own app. From concept to design and on to presenting the app to their parents, they experience every step along the way to the end product. With the support of IT specialists, the children also become familiar with the latest innovations, such as virtual reality and artificial intelligence, and program a space race game.
hack an app goes digital
Children between 11 and 14 years old can learn how to create their own quiz app in just two days. They can now take part from the comfort of their own home and will be supervised by two software engineers from ti&m via video call. As before, the children learn what agile working is all about, and what a typical working day in ICT looks like. The course content focuses on developing a quiz app that the children can try out directly on their own smartphones. The course is designed in such a way as to give the children an exciting mix of individual work, group work, and class work. And of course, we haven't forgotten to put a few playful elements in! To take part, all they need is a laptop with internet access, a smartphone, and a Google account! Interested in hack an app goes digital? Please register with us.
hack an app content
programming
Learn the basics of programming and develop your own app.
design
Understand the importance of design and design your first wireframe.
explore
Discover cool innovations such as virtual reality and artificial intelligence.
fun
Learn what makes IT tick, in a fun and engaging way.
hack an app in figures
2012
9 years
The project weeks have been held on a regular basis since 2012. hack an app is hosted in schools, companies or even at ti&m's premises – the possibilities are endless.
2100+
kids
Since the start of the project, more than 2,100 pupils have benefited from the project weeks. Children gain the chance to see how varied careers in IT can be.
97%
recommend
Around 97 percent of participating pupils would recommend hack an app to their classmates. What's more, over 75 percent of participants are interested in exploring IT further after attending a hack an app week.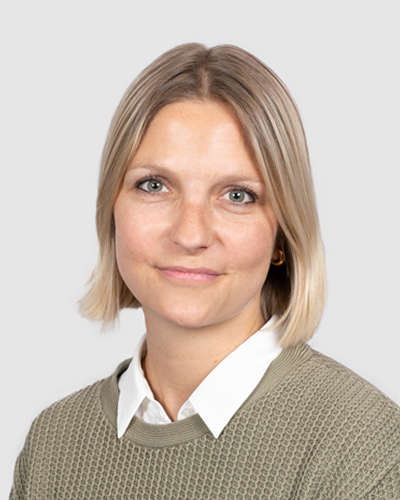 Marketing Professional
Lucie Neuhaus
Got any questions? We'd love to hear from you.