In the current ti&m special, we focus on the success factors for a successful digital transformation. Starting with strategy, digitization technologies, the role of the cloud, and questions of corporate culture, all aspects are covered.
Download ti&m special now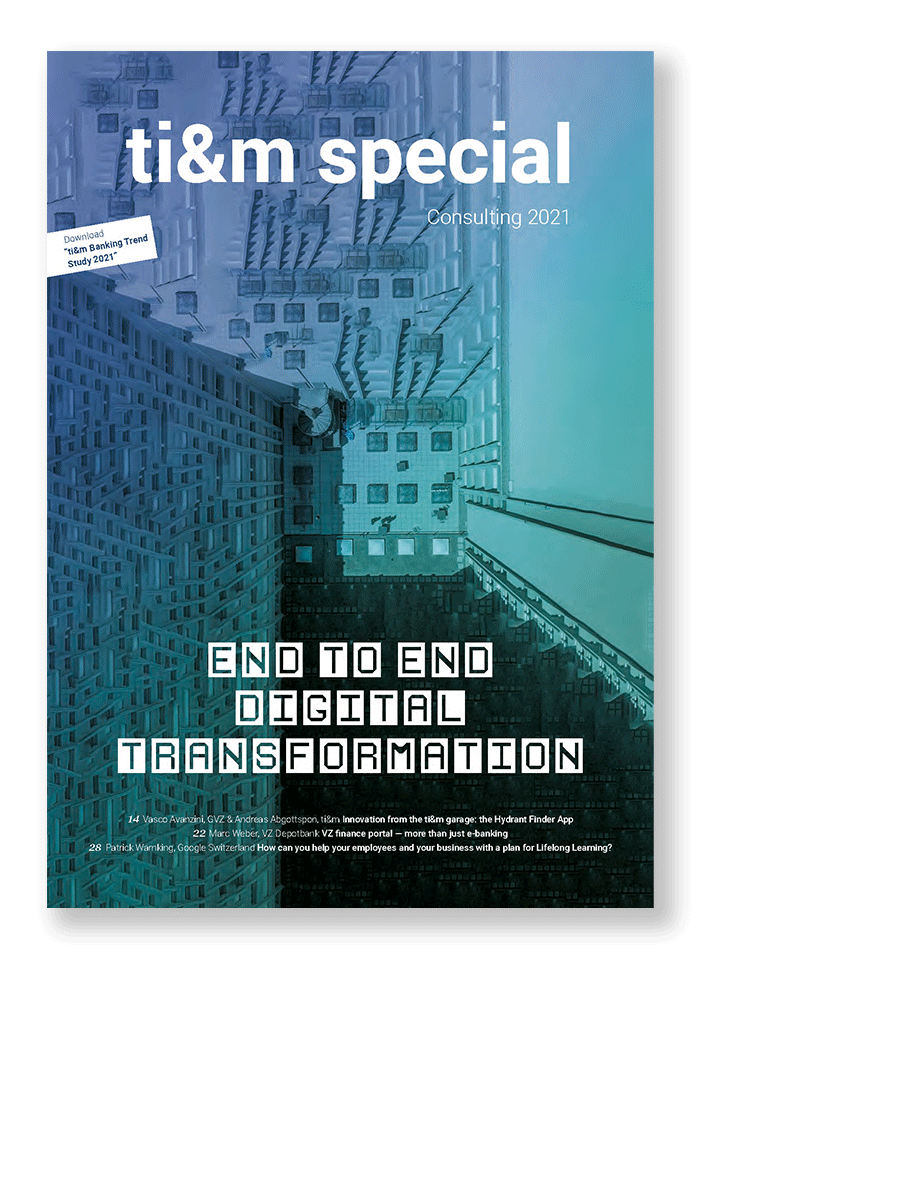 Head Research & Digital Transformation
Dr. Holger Rommel
Do you have any questions? We are happy to help.