"It doesn't matter if I have to process 10 or 1000 invoices today, I can finish work at the same time!"

– a happy employer
Why ti&m?
ti&m offers the expertise, the team and the partners for successful AI projects.
Experience
Talented, certified employees with both hands-on and academic experience.
Speed
Analysis and prototype in a few days. Production-ready in a few months.
Partnerships
Certified partners of Google, Amazon, and Microsoft. Network of partners with specialist A.I. companies and startups.
100%
Emotional intelligence in carrying out our projects with our customers.
With RPA to satisfied employees
Read the article from Computerworld here (german)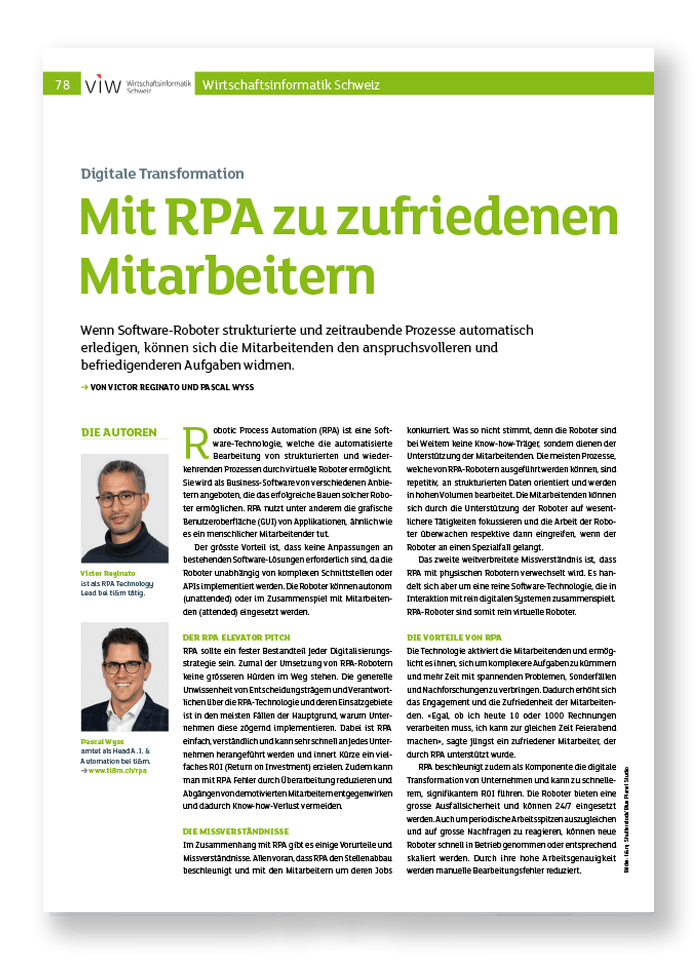 RPA Technology Lead
Victor Reginato
Are you planning a project?
We look forward to getting to know you.