New Saviva Integrale is an innovative, complete SaaS solution for centralized procurement and goods management in the food service industry. Saviva AG's marketplace architecture and ability to create user-specific supplier catalogs provides B2B customers with a real one-stop shopping experience on a single channel.
Our multi-award winning one-stop shopping platform for the food service industry in Switzerland is setting new standards for e-commerce in B2B, offering vastly more than just an easy-to-use goods ordering service.
Our solutions
Business
Sales and administration costs are reduced and sales can be increased via an expanded shopping basket, using AI-controlled promotions. New income sources are generated via marketplace architecture.
Digital commerce
The most advanced B2B e-commerce platform in Switzerland. Thanks to its innovative features, there is no need to install a separate app.
Productivity
Customers can not only order goods from Saviva, they can also view their entire goods management process. Besides faster reordering, benefits include an intelligent shopping basket and stock process digitalization.
Technology
A state of the art, highly available and scaleable platform. The front-end is an Angular-based progressive web app with offline capability and a barcode scanner, and is also available as a hybrid app for specified hardware scanners.
UX concept
A UX concept for maximum efficiency, user-centric and developed and tested by ti&m with future users before implementation. The new concept is focused on optimal customer support and expansion of the shopping basket.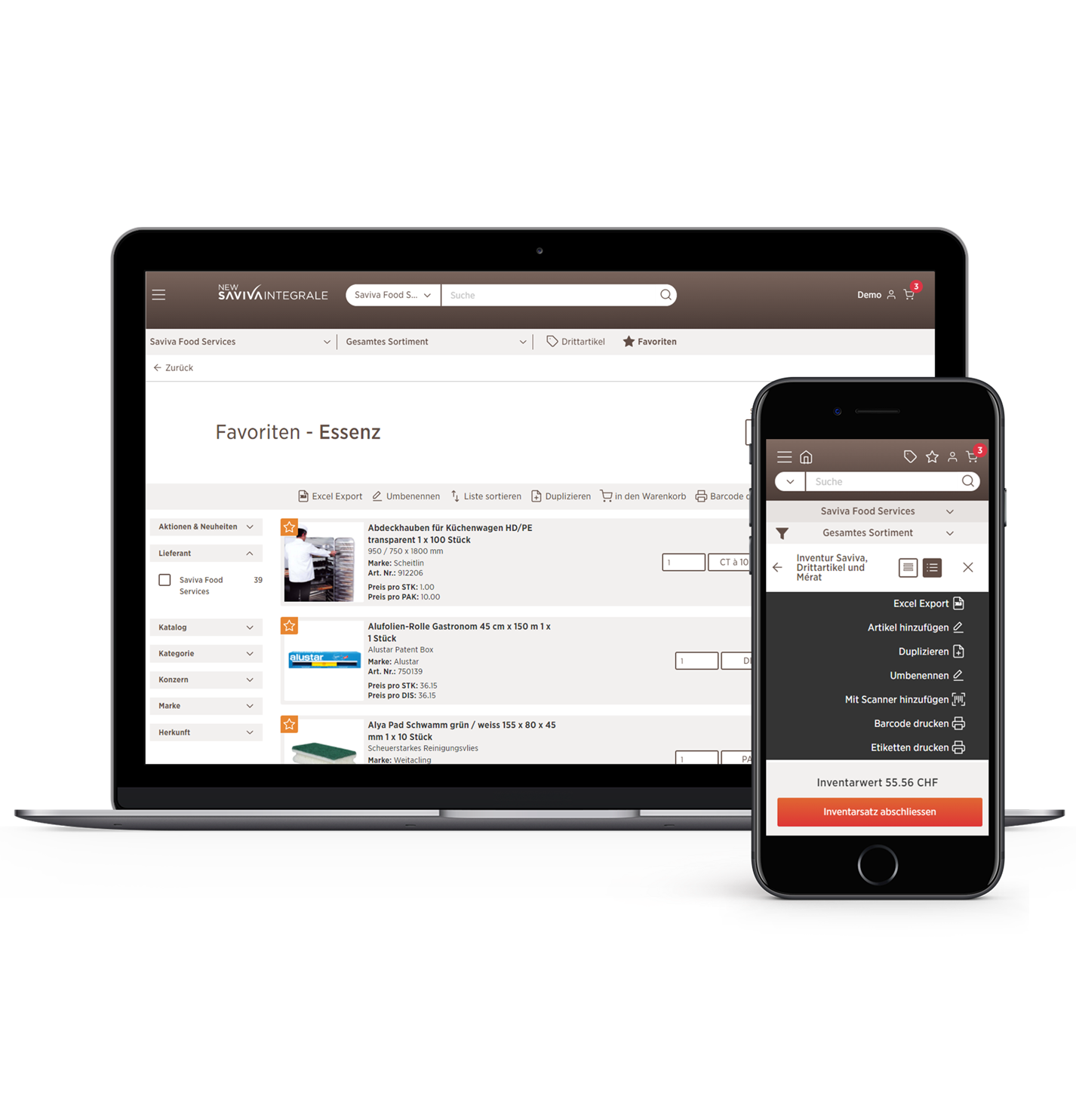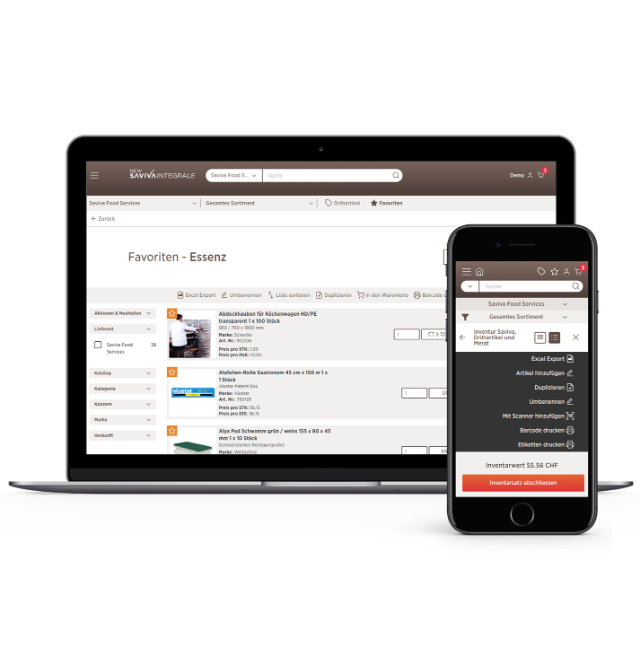 Project implementation
Fully customized solution delivered within 18 months including customer-specific catalogs, product range restrictions, self-service user administration, favorites, third-party items, stock management, inventories, intralogistics, statistics and promotions. Responsive angular progressive web app with integrated barcode scanner. Cloud-native backend based on AWS, Kotlin Microservices and Elasticsearch. Connection to SAP ERP, Unilever Online Shop, REST API menu calculation, third-party suppliers via CSV interfaces.
The innovative, complete SaaS solution for centralized procurement and goods management in the food service industry
B2B online shop
Goods management
Progressive web app
Personalized promotions
Head of Sales
Peter Knapp
What would you like to know about the project or our innovative products? I have the right answer for you!