Working from home, online conferencing and virtual teamwork have become a standard part of our everyday work. However, many companies are discovering that the new world of work is not just a matter of technology; the profound transformation of our everyday work is requiring companies and employees to rethink everything from management through commitment and work-life balance to privacy. The new world of work is the theme of our new ti&m special. We asked experts from our customer and partner base about the organizational, technical and even legal challenges they have faced in shaping the new world of work, and how they have overcome them. And, of course, we also share the experiences we have gained through our own numerous projects.
Download ti&m special Future of Work now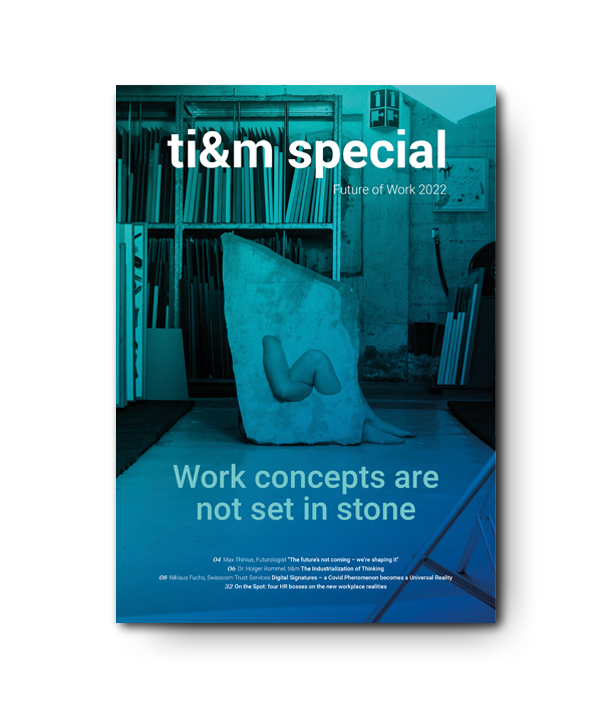 Head Agile Projects Zurich
Marius Matter
Are you looking for a partner for your next project? We can help with everything from consulting and agile software development to end-to-end implementation.