We teamed up with twentysecond to develop a consulting solution for retail banks that combines all advice topics on a central platform. This platform lets customer advisors use an attractive, intuitive customer journey to guide their customers step by step through the advisory process and show them how relevant topics from the areas of investing, retirement planning, and financing influence each other. Thanks to the advisory suite, time-consuming follow-up tasks and all the documents this involves are a thing of the past. The advisor passes on pending issues with a single click, and once the session is over, the new data is automatically migrated to the core banking system and any other relevant systems.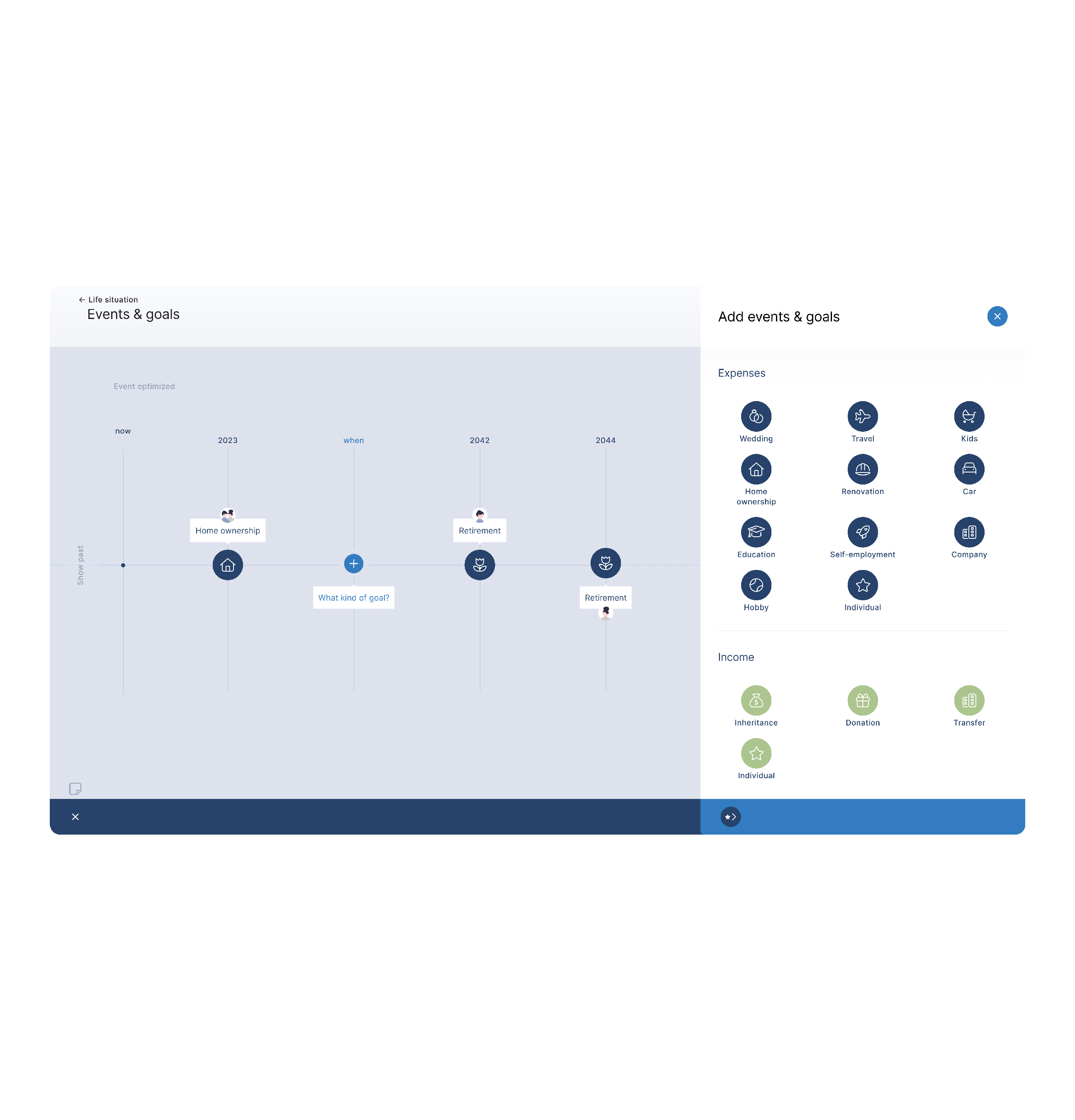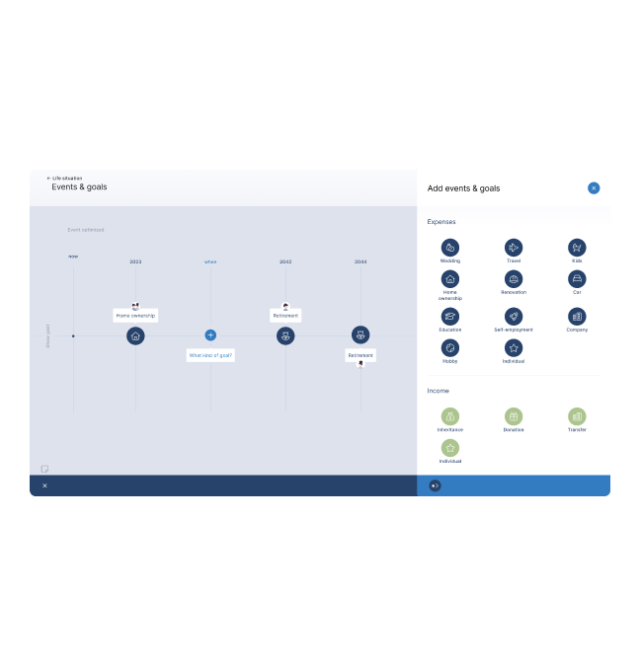 All existing information – the entire portfolio of securities, accounts, and retirement plans together with the customer's personal data – is integrated from the core banking system, CRM, or other systems and displayed in a clear interface in the advisor's dashboard.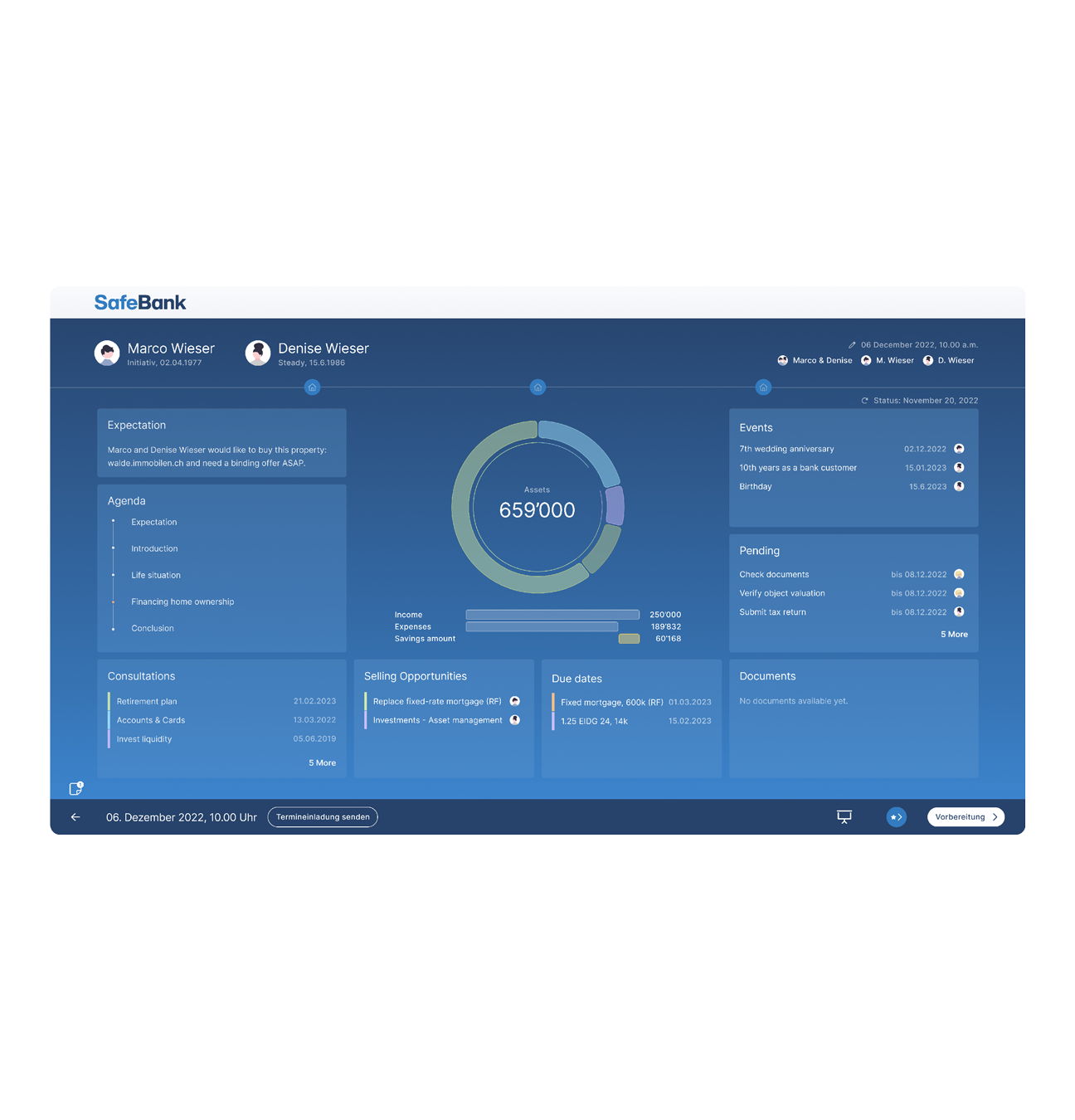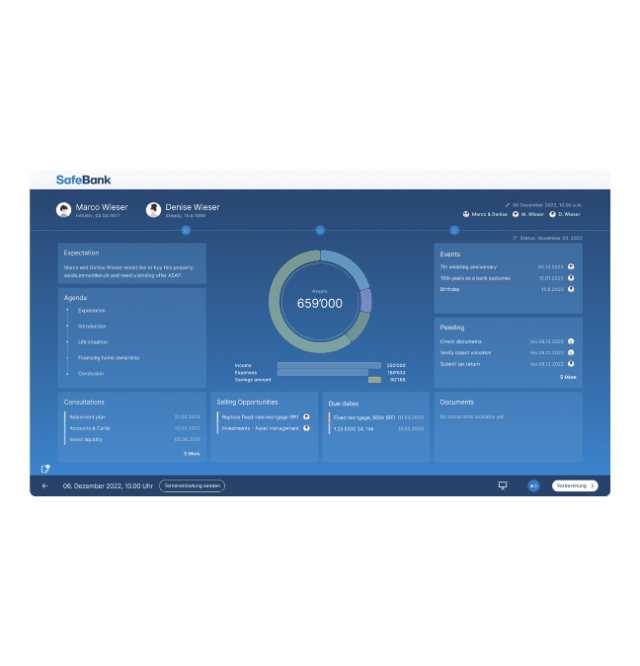 There is a customer journey for any situation that comes up in the course of the session (for example, financing a home), and the advisor guides the customer through this journey. New information and topics can be added during the meeting and penciled in for further advisory sessions.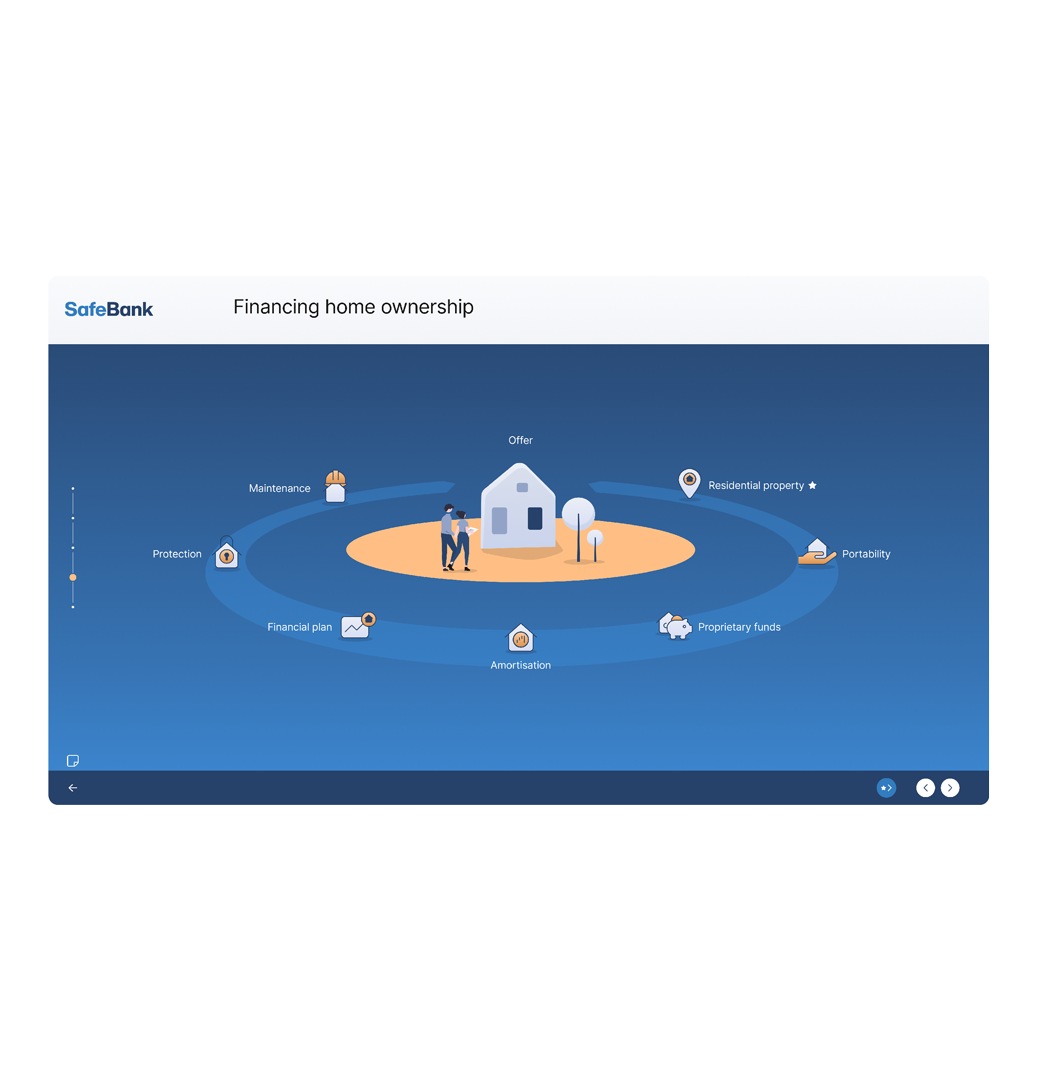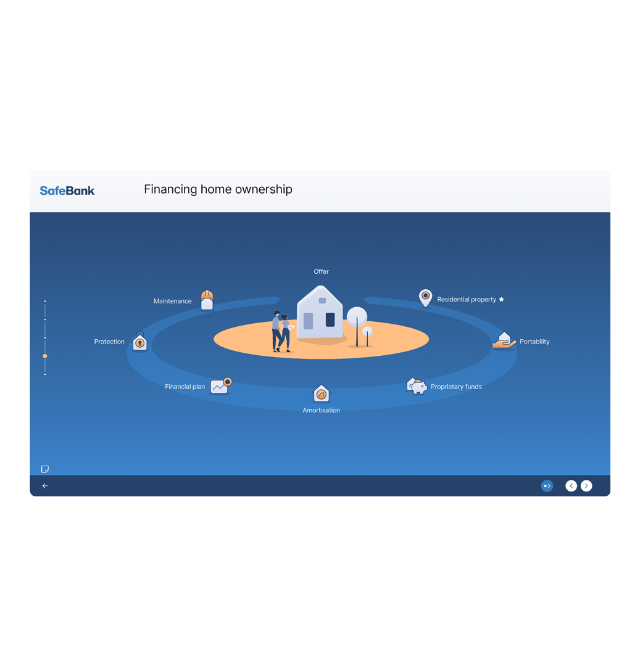 All financially relevant personal or professional decisions and events and their long-term effects are clearly presented to the customer so the best solution can be identified.