Flexible, open integration solutions for your banking technology
Financial institutions are enhancing connectivity and scalability to withstand neobanks. But not all solutions are created equal. Without the right approach, they risk creating a fragmented offering that does not offer any increased efficiency and only complicates the customer experience. Avoiding this requires end-to-end solutions designed with flexibility and personalization in mind, and an architecture that's capable of connecting all your different data sources to unlock greater value and open up new possibilities. And that's precisely what you'll get with ti&m.
Discover the ti&m core banking adapter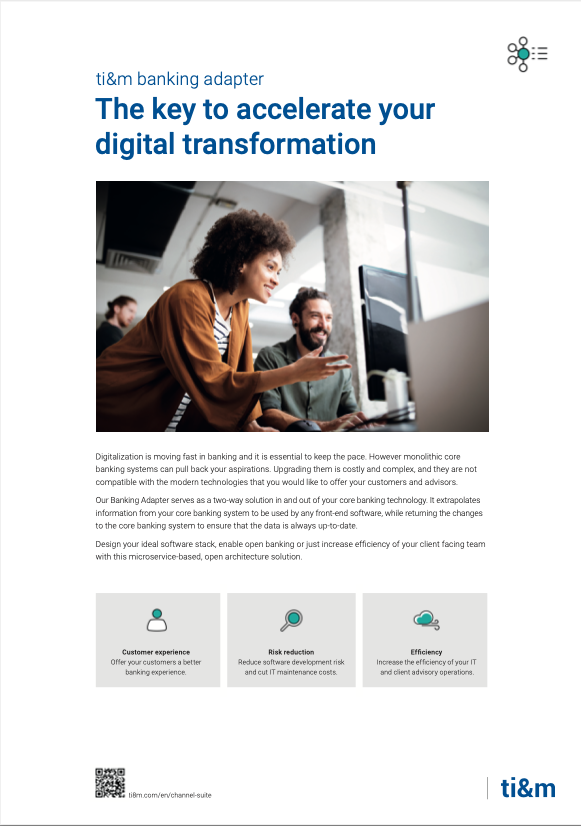 Head of Products & Banking Innovations
Fabian Braunwalder
Ready to transform your bank with a modern technology approach?