CRB publishes various construction standards, which have been developed and refined by industry experts over a period of decades. Unfortunately, many of these standards are not available in a standardized, digitalized format, which would offer significant added value for CAD providers and other operators in the construction sector.
Our solutions
AI model
for standardization of various construction standards
Front-end/back-end
for visualization and manual processing of digital construction standards
Technical implementation
of the software as a microservice application
Hosting
On-premise hosting on Openshift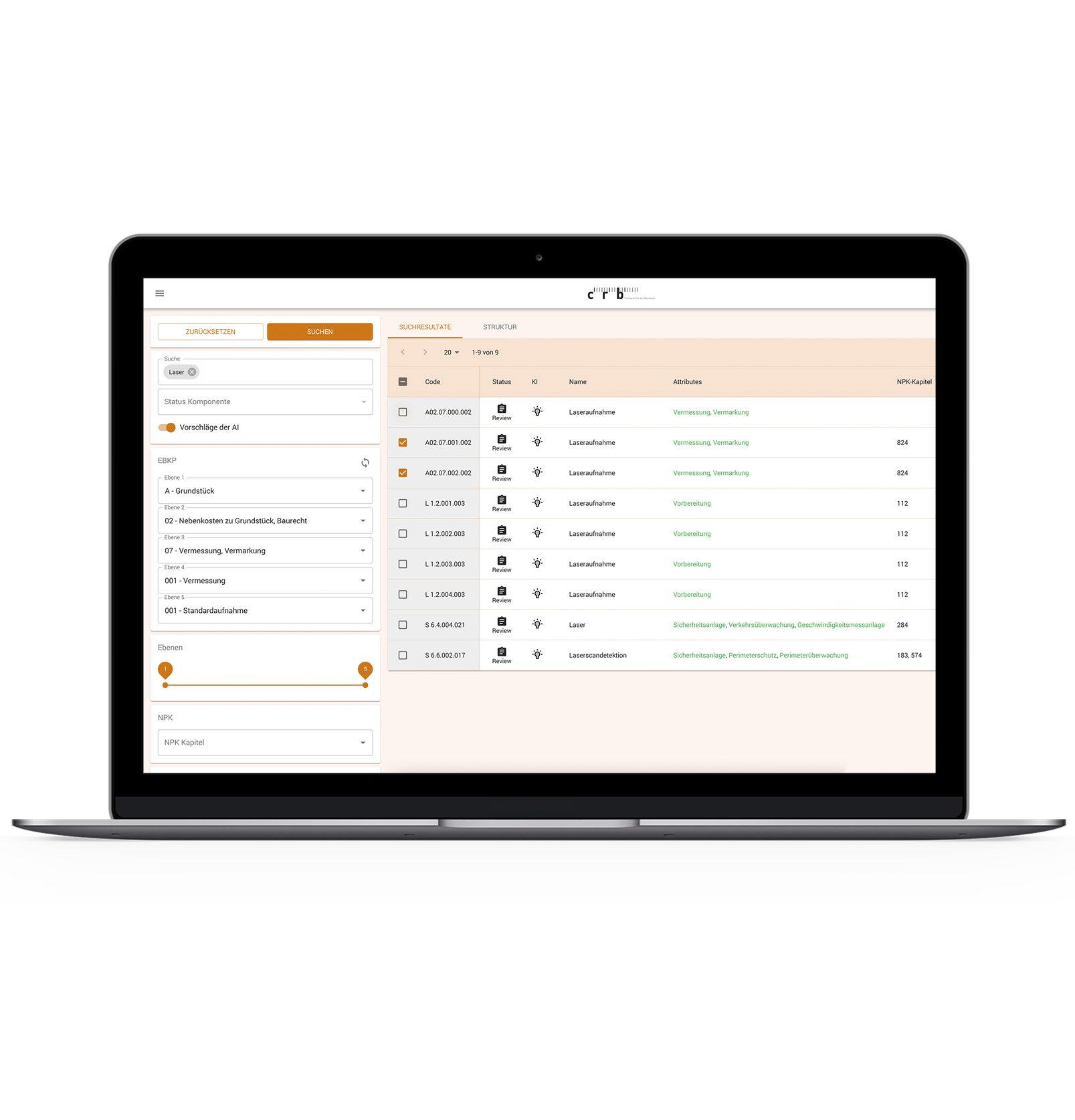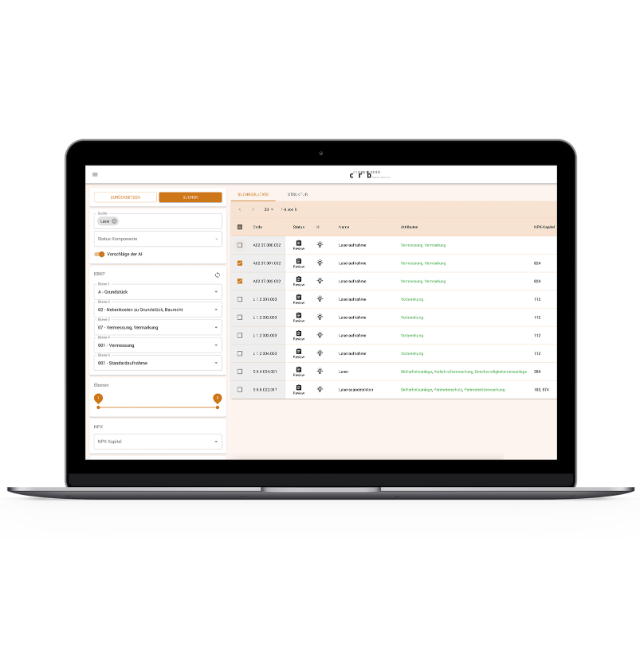 Project implementation
This project uses AI to help standardize and store construction standards in a structured format.
It involves analysis of the text of the standards using NLP/NLU and their subdivision into individual attributes. A web application is used to visualize the standardization recommendations for industry experts, whose feedback is used as the basis for further refinement of the AI.

Challenges
01
Structures
The construction standards, which have been expanded over the decades, have a heterogeneous structure due to the large number of industry experts and the time period concerned.
02
Domain
The semantic nuances in the construction standard texts are highly domain-specific.
03
Integration
The digitalization and standardization of the construction standards are part of a strategic digital transformation and must be integrated into this process.
Head of AI & Automation
Pascal Wyss
We have the right experts for all AI-related matters! We would be delighted to advise you on all aspects of the topic.