Large language models – how banks can use AI
Your company has huge amounts of data at its disposal: data from customer communications such as phone calls, chats, and emails, plus internal data from documents stored on your intranet and servers or in other databases. With AI, or – more precisely – a personalized AI assistant, this company-specific data can be combined with the power and intelligence of ChatGPT to develop a chatbot for your employees and customers. Used correctly, AI can provide a decisive advantage in the banking industry by improving efficiency.
Download the white paper for free now.
Contact us if you would like to discuss the topic in more depth.
Read the white paper: AI in Banking and Finance
Learn how AI can be successfully implemented in banking and finance.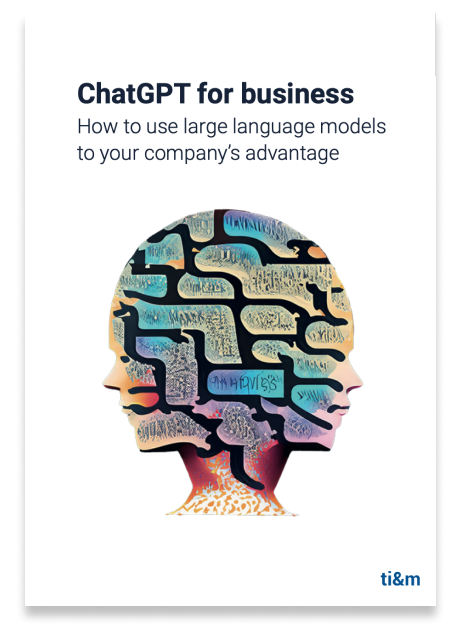 Head of Machine Learning
Ursin Brunner
Do you have any questions about the ti&m AI Assistant, ChatGPT, or LLMs, or would you like to work with us? Then get in touch – we'd love to hear from you!