ti&m stands for technology, innovation & management.
We are leader for digitalization, security and innovation projects and products in Switzerland and we are striving to do the same in other financial and technology centres. We offer our demanding clients vertical integration throughout the IT value chain. At our offices in Zurich, Bern, Basel, Frankfurt, Dusseldorf and Singapore, we currently employ over 600 outstanding engineers, designers, and consultants.
Swisscom relies on ti&m's Online Identification for electronic signatures
With "Swisscom Sign" Swisscom offers a free electronic signature service. To qualify users for a legally valid electronic signature, Swisscom relies on ti&m's leading identification software.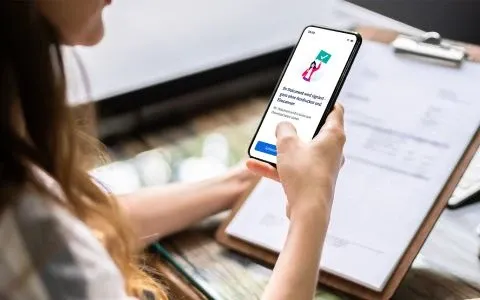 Forrester Case Study: "VP Bank: Using domain-driven integration and event-driven architecture to accelerate innovation"
VP Bank relied on domain-driven integration and event-driven architecture for the renewal of its relationship management system. The ti&m Banking Adapter, connecting the new platform to the core banking system, plays a supporting role in the new solution.
Your partner for artificial intelligence
At ti&m, we have been successfully implementing AI projects for years. We uncover hidden potential and develop customized solutions that make your processes and business models easier, more efficient, secure, and profitable through the targeted application of artificial intelligence and the use of your data.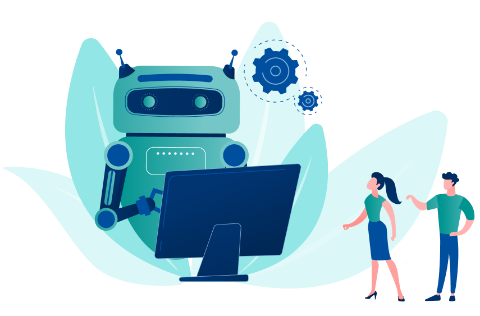 Leadership training on Generative AI
Turn your company into a leader in artificial intelligence with our 90-minute workshop for C-level executives and board members. You will find more information on our webpage.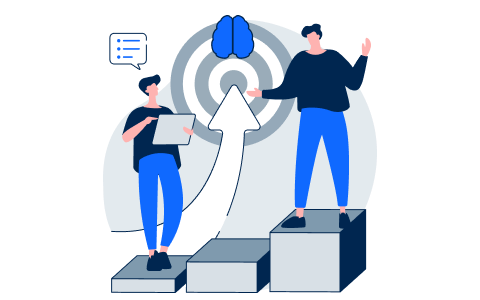 ti&m special AI & Innovation "More than just hot air"
How do new technologies, open ecosystems and an innovative corporate culture drive innovation in Switzerland? Opinion leaders from various industries provide the answer in the new ti&m special.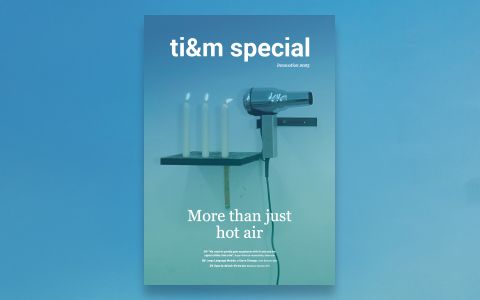 White Paper "Web Accessibility"
In our free white paper, you will learn how the relevant standards and specifications of web accessibility can be implemented sensibly and cost-effectively as part of an end-to-end development process.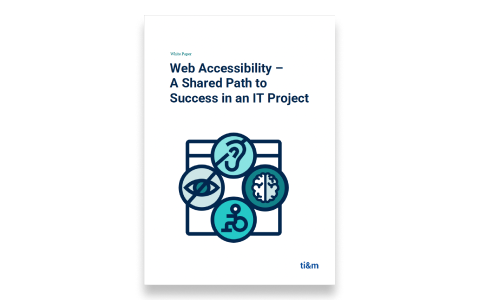 ti&m special digital banking "A tale of big dreams and bare facts"
The banking sector is on the brink of a disruptive change – we've been hearing this for several years now. So what's been happening with this change? In this ti&m special on digital banking, our experts take stock of the current situation.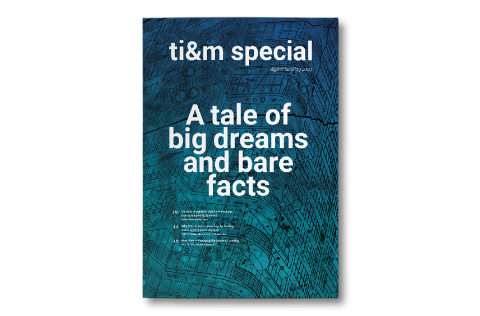 We integrate the entire IT value creation chain
and develop user-centered innovations in an unbeatable time-to-market.
Our values
Talent
Direct dialog with people is more important to us than methodology or process. Knowledge beats hierarchy.
Courage to innovate

We break rules and set new benchmarks.
Passion
Our clients' success and our desire for technical excellence drive everything we do.
Sustainable growth
We create stable value in harmony with our clients, our employees, society, and the environment.
Respect & tolerance
Openness, tolerance, and playing to individual strengths and characteristics are the foundation for our agile teamwork.
Swissness
We represent the balance between innovation and quality, between speed and reliability.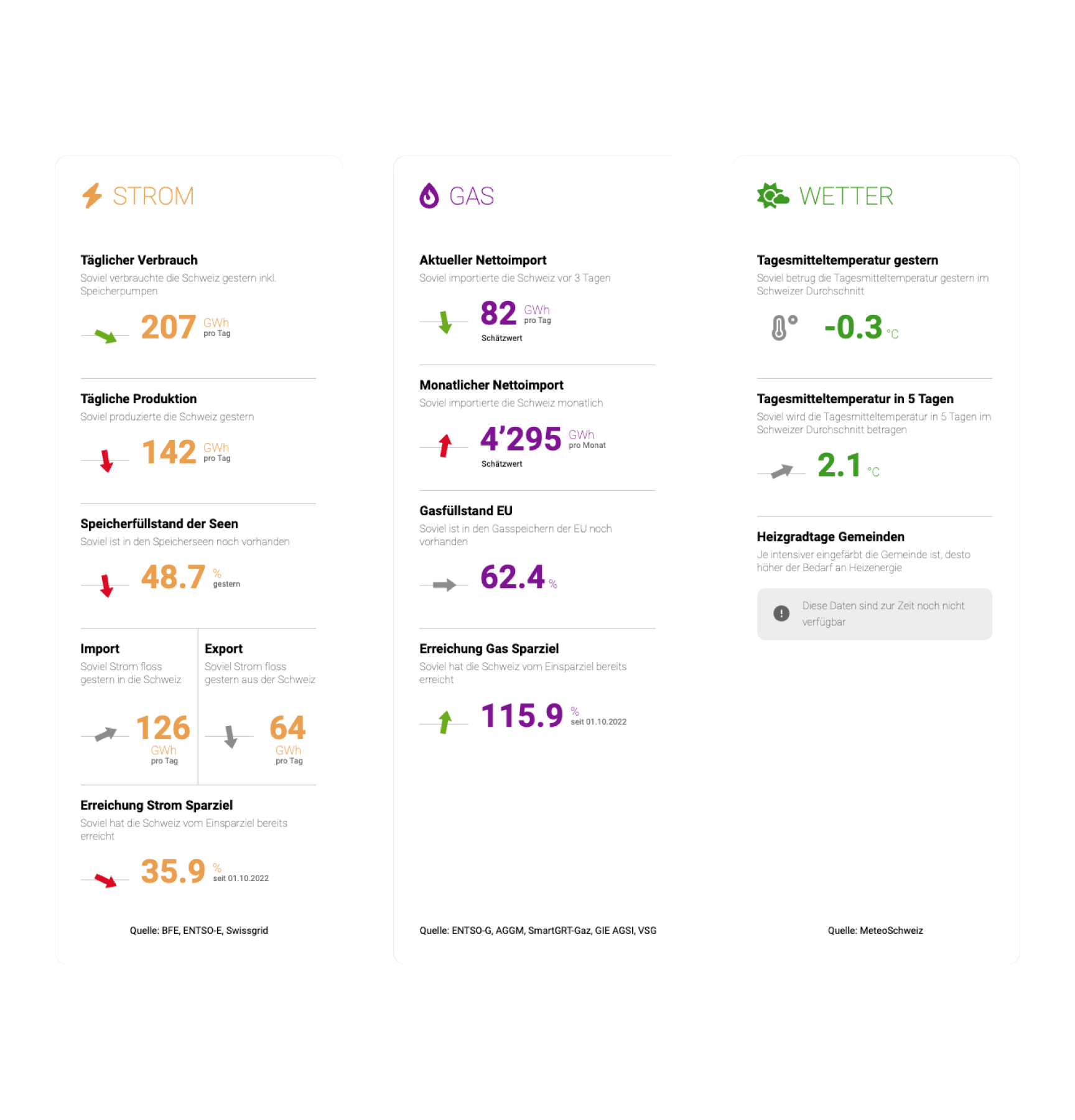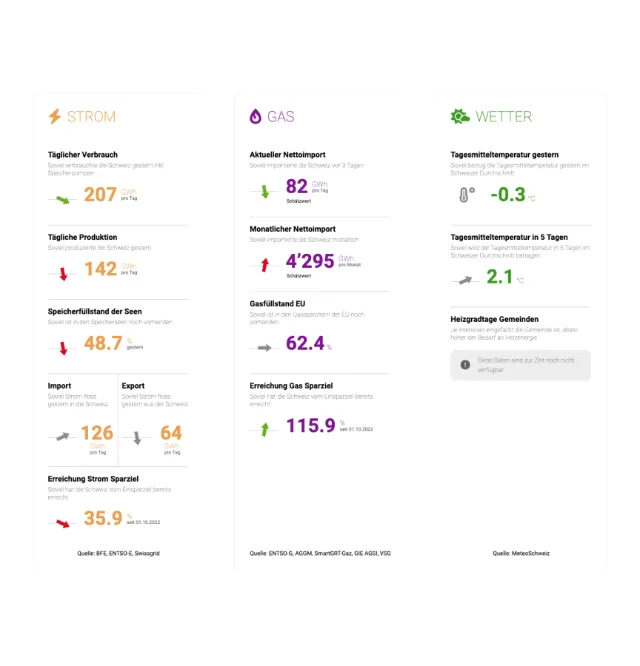 Swiss Federal Office of Energy (SFOE)
Switzerland's Energy Dashboard
With the energy crisis looming, the Swiss Federal Office of Energy was keen to establish an information platform within just a few months, the aim being to keep the public informed about the current supply situation. The result is the Energy Dashboard.