What use cases does the rapid development of artificial intelligence open up for companies? How do companies like Swisscom and V-ZUG approach innovative projects? And how do IT service providers such as ti&m support Swiss companies with creating marketable digitalization solutions? How are we helping them to harness new technologies and develop new business models?
In the new ti&m special "Innovation", opinion leaders from various industries have their say and explain how processes, products and services can be rethought through the interaction of technology and innovation culture.
Download the new ti&m special "AI and Innovation" now
Download ti&m special "AI and Innovation"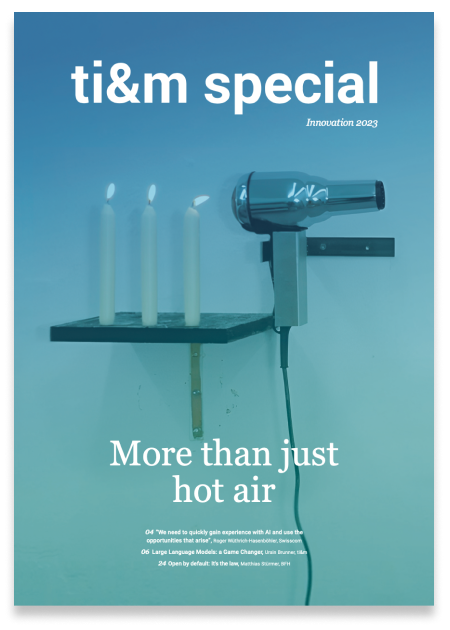 CTO, Head Agile Projects Zurich
Marius Matter
Let's tackle your next innovation project together.