Tailor-made cloud consulting
Bold competitors, more demanding clients and an accelerated market present new challenges and drive digitalization forward.
This trend offers the ideal opportunity to rethink the status quo and strengthen your own innovative power.
In addition, the cloud provides the necessary foundation for developing your business further.
With direct access to modern technologies and partner services, as well as flexible scaling, previously undreamed-of innovations are at your fingertips. You can get the most from the cloud with a strategy and governance model tailored to you.
Cloud engineering
The path to the cloud involves a comprehensive transformation at all levels for every company. This makes it even more important to have a solid foundation! Professional engineering of your cloud infrastructure and applications forms the basis for a strategy that optimally harnesses the potential of the cloud for your company.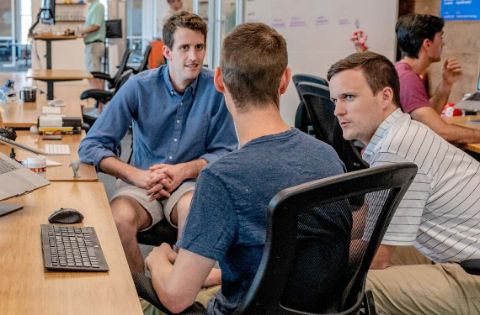 Strategic Projects
Karsten Burger
Move your project forward with the cloud! We would love to provide you with innovative support.