Increase conversions on your portal. Close more business.
Opening an account is much harder than it should be. Compliance checks, legacy software systems and bureaucracy discourage your digital-first customers that want to open an account in just a few clicks. Create a frictionless, user-focused onboarding experience that will impress even your youngest visitors. Offer a mobile-first, AI-based account opening process accessible any time of day with instant verification. Complete with a connection to the CRM or other core applications, to streamline processes and truly accelerate your digital transformation.
Fully automatic end-to-end onboarding
The hologram check of the ID card used allows new customers to be registered in a convenient and fully digital manner with no need for interaction with a client advisor.
Secure and FINMA (Swiss Financial Market Supervisory Authority) compliant
Reliable protection against identity fraud by integrated ID verification (forgery check), automatic NFC reading of the ID document and the use of artificial intelligence.
The technological all-rounder
The complete ti&m onboarding suite with all security checks is available as a mobile app for all operating systems and as a responsive web interface.
Flexible hosting variants
Our onboarding is available for complete on-premises deployment, as a hybrid solution or as a complete cloud solution on our certified ti&m swiss banking cloud.
Video identification
For customers who require human contact for the onboarding process, we offer the option to identify users by video call.
No more administrative effort
The automatic migration of customer data to the existing banking platform automatically completes the opening of the new account.
Download the Onboarding Suite Factsheet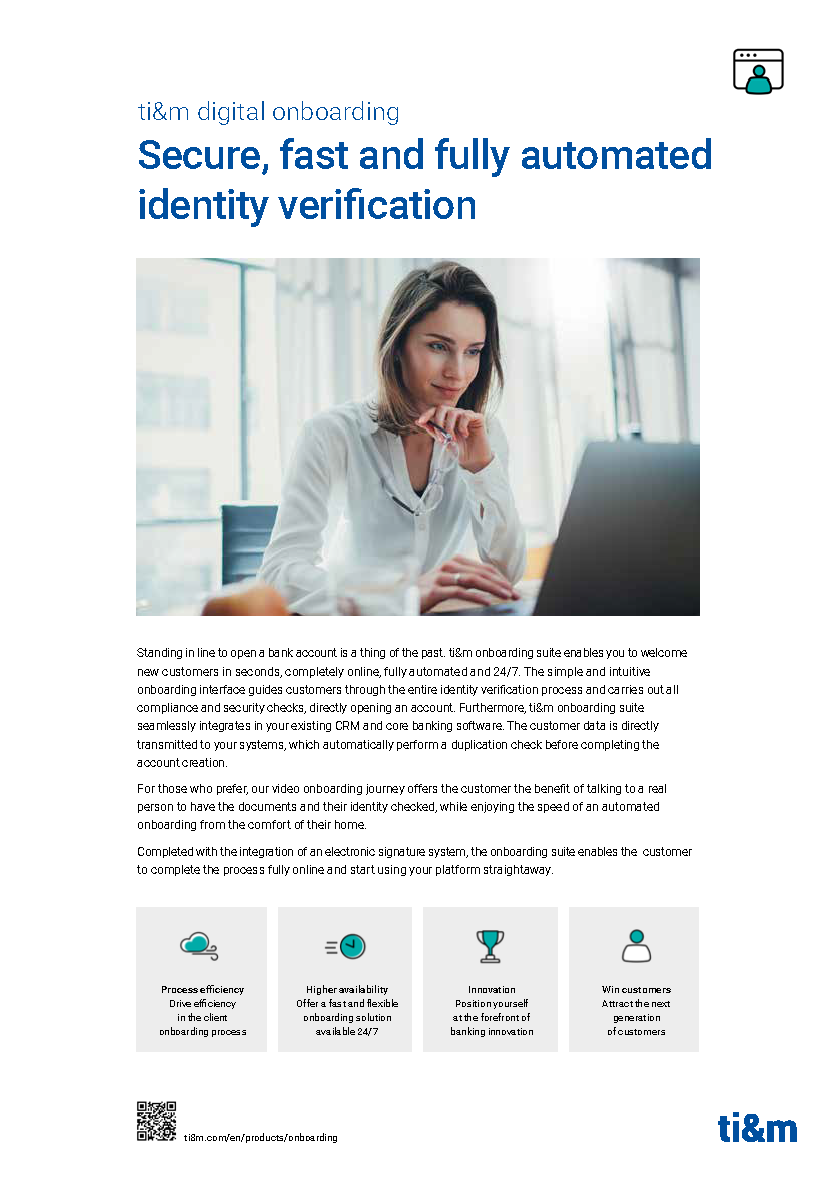 What makes us the leading Swiss AI-powered onboarding solution
Head of Products & Banking Innovations
Fabian Braunwalder
Ready to transform your onboarding with cutting-edge technology?